Seamless. Sustainable. And Easy for Everybody.
Connected, Smart Living
Simplify your everyday with the SmartThings App. Enjoy a customized smart home with innovative SmartThings-compatible devices that let you check the front door, set the mood, and automate your daily routines — all from anywhere.
Do the SmartThings!
Explore SmartThings
Check out our How To videos and learn how to get the most out of the SmartThings App.
Do the SmartThings with Samsung
Streamline your busy life with Samsung products you can control from anywhere, using the SmartThings App. Work from Home. Set the mood. See who's at the door—from any room.
The New Face of Home Energy Monitoring
SmartThings Energy, the first SHEMS-certified platform, empowers homeowners across the globe to connect major energy devices in a home and monitor energy usage in real-time. Learn how SmartThings Energy can help you lower your carbon footprint (and your energy bill).
The Future of the Smart Home is Here
Meet Matter, the new smart home connectivity standard. Now integrated into the SmartThings ecosystem, Matter makes it easy to control all of your smart home devices from one place. Check out how simple it really is.
SmartThings Station
Sleek and portable, the SmartThings Station hub doubles as a fast charging pad that offers quick setup and compatibility with your favorite smart home devices. Activate routines, charge your phone, and track the locations of registered devices, all with a press of the Smart Button.
Stay Up to Date with SmartThings
Visit the SmartThings blog to stay in the know about our products, updates, and company news.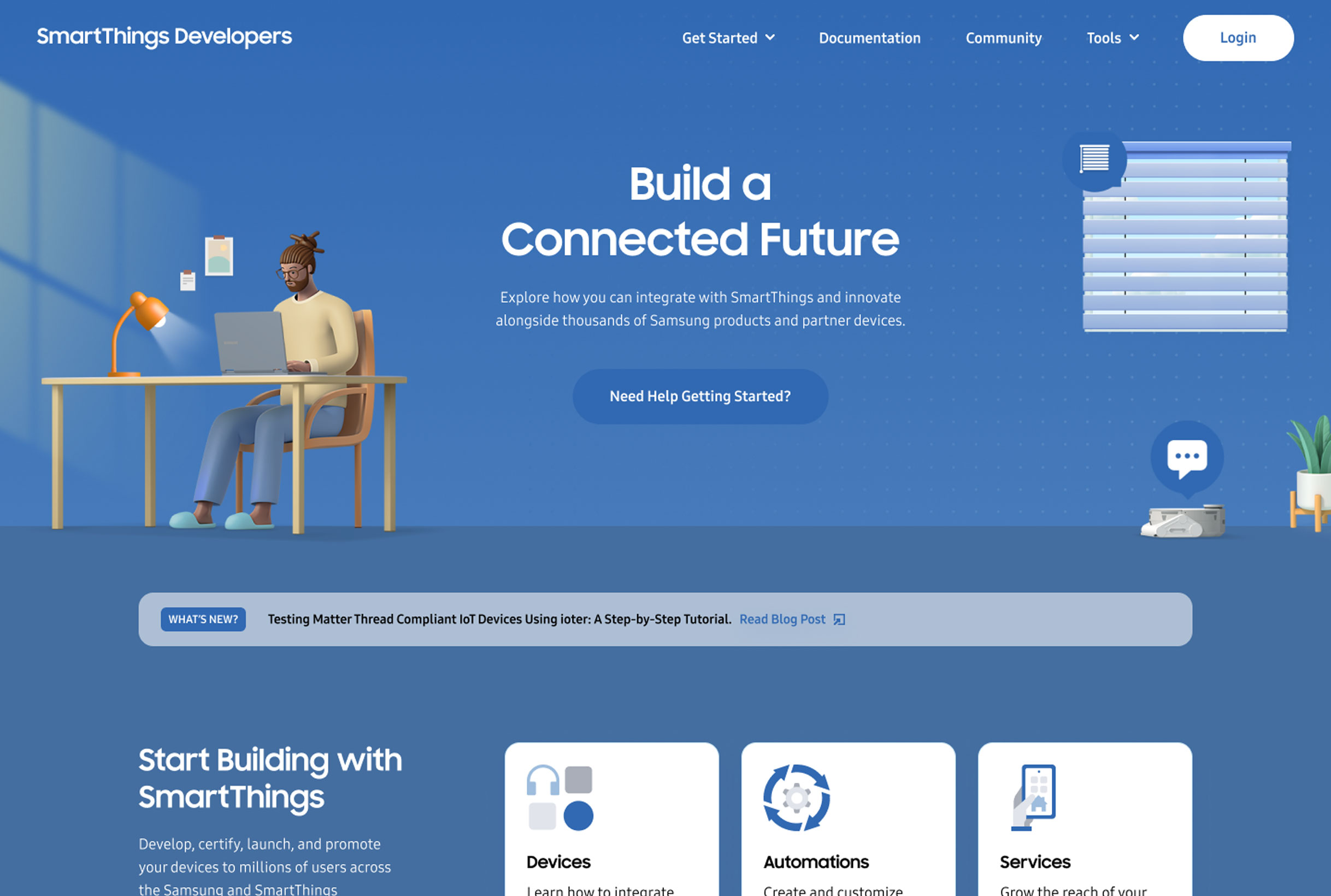 October 11, 2023
Samsung Introduces Revolutionary Tools for SmartThings Ecosystem Developers, Paving the Way for Innovation
The new features make it easier for device manufacturers to integrate devices, obtain Works with SmartThings Certification, and promote their products through integration with Samsung.
---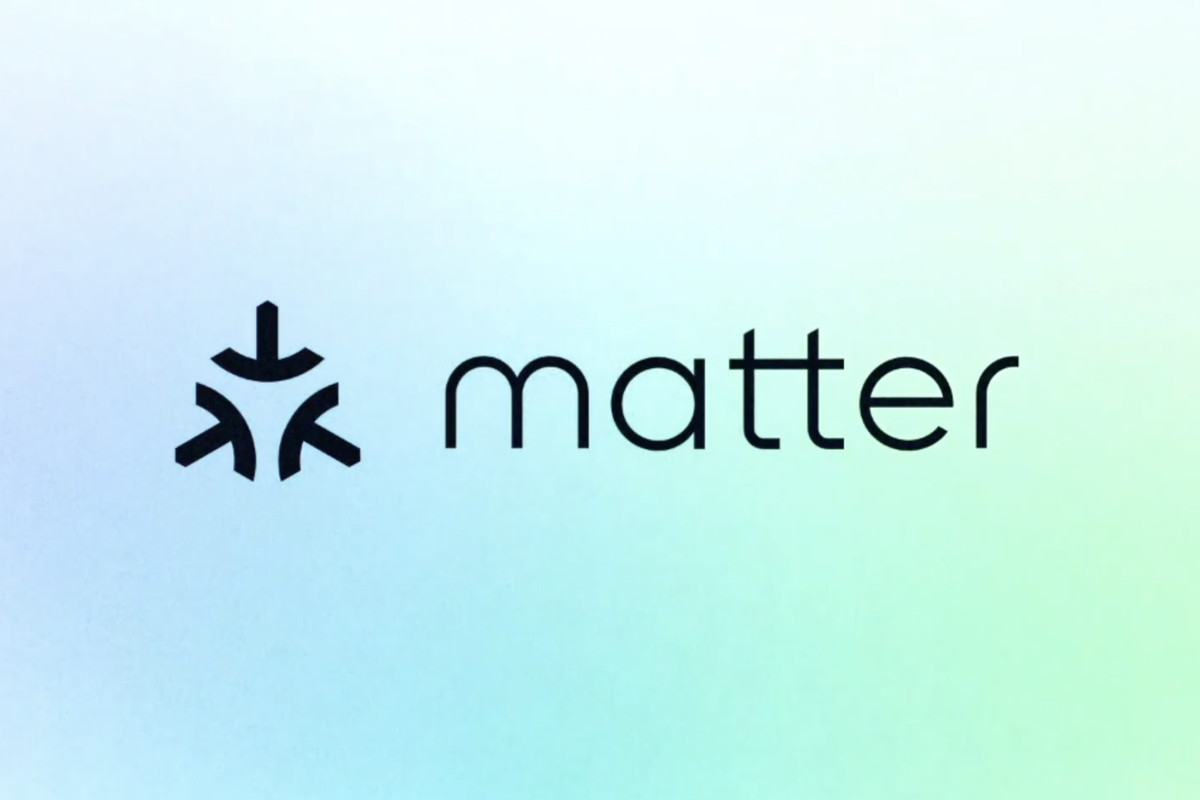 October 05, 2023
Unlocking Seamless Connectivity: SmartThings Offers Support for Third-Party Matter Bridges 
At SmartThings, we constantly work to expand our ecosystem and ensure users have the flexibility to choose, connect, and control a wide range of devices. Today, we are thrilled to take that commitment a major step further by announcing support for third-party Matter Bridges. 
---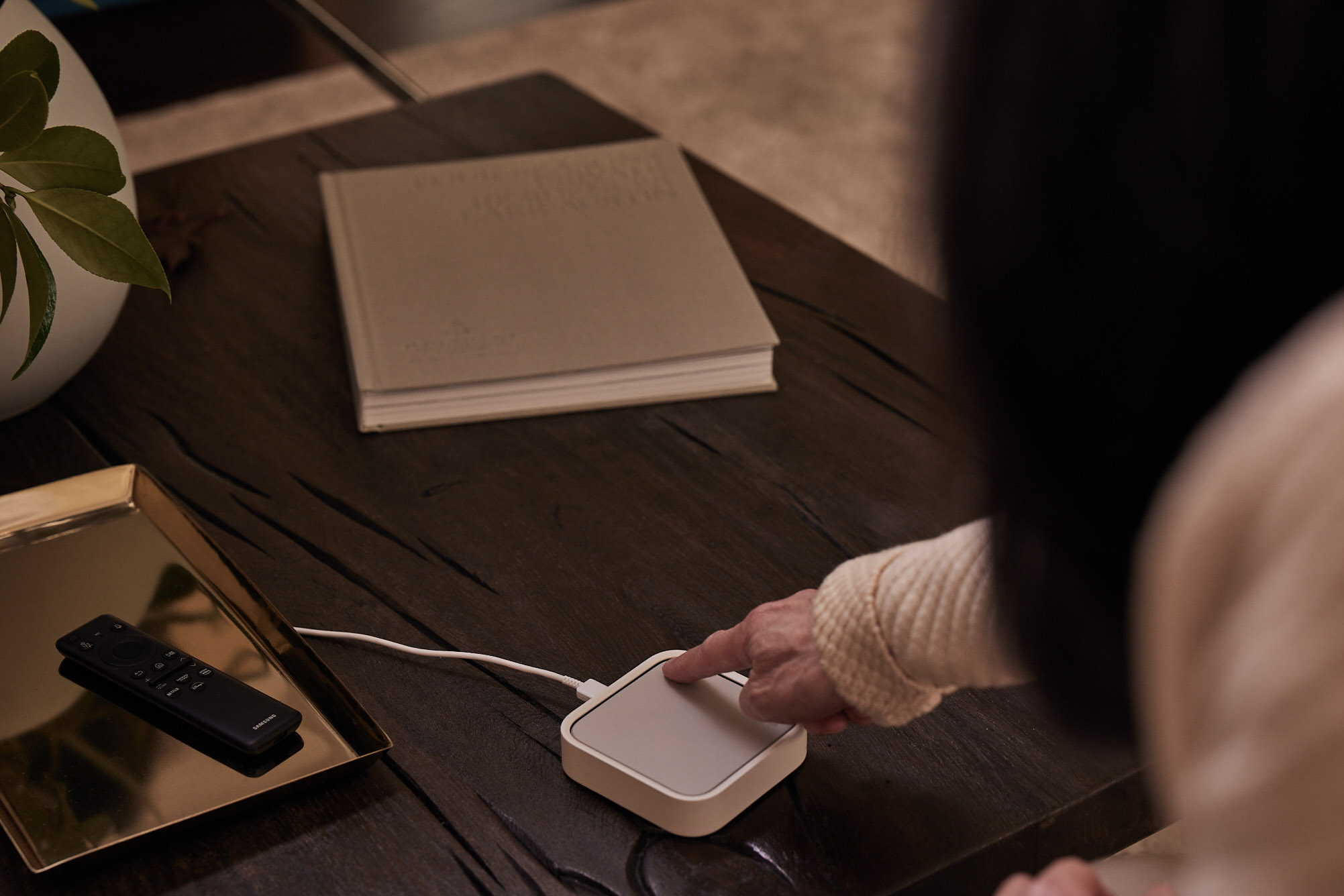 October 05, 2023
Expanding the Smart Home Universe With 'Hub Everywhere' 
At SmartThings, we believe your smart home should work effortlessly for you. Our innovative "Hub Everywhere" strategy ensures Matter Controllers are more accessible than ever, making it easier for everyone to start and grow their smart home with SmartThings.
Connecting You to an Ecosystem of Smarter Living Solutions